| | | | | |
| --- | --- | --- | --- | --- |
| WELCOME | OFFICERS | DIRECTORS | OFFICERPHOTOS | DIRECTORPHOTOS |
| DIRECTORPHOTOS2 | CERTIFYINGCOMMITTEE | PASTACOMFR | 1STACOMFR | 2NDACOMFR |
| 3RDACOMFR | 4THACOMFR | 5THACOMFR | 6THACOMFR | 7THACOMFR |
| 8THACOMFR | 9THACOMFR | 10THACOMFR | 11THACOMFR | 12THACOMFR |
Officers (2018-2020)
13thACOMFR President Yoshinori Arai (Tokyo)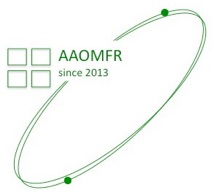 ACOMFR President-Elect Ming-Gene-Tu (Taichung)
12thACOMFR President Sunali Khanna (Mumbai)
Secretary General Keiji Tanimoto (Kure)
Secretary to the Board of Directors
Naoya Kakimoto (Hiroshima),
Yoshinobu Yanagi (Okayama)
Official Journal Editors
Min-Suk Heo (Imaging Science in Dentistry, Korea)
Junichi Asaumi (Oral Radiology, Japan)
Officers (2017-2019)
IADMFR Presdident-Elect Soon-Chul Choi (Seoul)
Vice Presdident-Designate Eun-Kyung Kim (Cheonan)
Immediate-Past President Li-Min Lin (Kaohsiung)
IADMFR Directors
Yoshinori Arai (Tokyo)
Menik Priaminiarti (Jakarta)
Immediate Past Soon-Chul Choi (Seoul)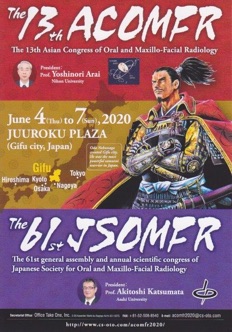 13th ACOMFR President, Yoshinori Arai who is one of the inventor of CBCT, will welcome you soon! 61st Annual Meeting of JSDMFR (President : Akitoshi Katsumata) will be held together. You will have a chance to meet many famous Japanese researchers. I hope you enjoy it.
Keiji Tanimoto
Greetings from the president will come soon!
http://www.cs-oto.com/acomfr2020/

12thACOMFR was successfully done on 9th, September, 2018 in Mumbai, India.
Sunali Khanna, ACOMFR president acknowledged all of you.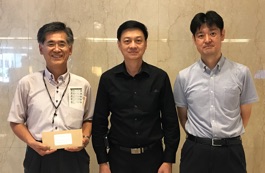 Agenda of 11thACOMFR-GA20161111.pdf  ※Click to DOWNLOAD
AAOMFR appreciates Dr Karune Verochana, 11th ACOMFR President, who visited AAOMFR Office in Hiroshima on July 21, 2017, and donated 150,000 Japanese Yen to assist AAOMFR.
Join US!
AAOMFR is an organization for Oral and Maxillofacial Radiologists in Asia. It was established for
Asian Oral and Maxillo-Facial Radiologists to make them advanced and hold Asian Congress of
Oral and Maxillo-Facial Radiology (ACOMFR) for them. ACOMFR is held in every alternative year
of International Congress of Dento-Maxillo-Facial Radiology (ICDMFR). Those who are interested
in Oral and Maxillo-Facial Radiology and want to have friends in this field, please contact to the
office ( keiji60tanimoto@gmail.com) and join us. You are most welcomed.
The membership fee is free. The information will be delivered through e-mail and this Home page.